Ignition Coils
Ignition coil lifespan
The ignition coil plays a very important role in starting your engine, which is why you need a quality product. Australia Choice AutoParts offers the excellence of German Engineered coils for all makes of vehicle.
The serviceable life for a coil is typically 60,000 – 80,000 kilometres, but other factors may affect the duration. So as time passes the coil will be subject to wear and tear, this is when you'll have to start looking for a reliable and durable replacement.
Ignition coil testing
To ensure maximum quality, our coils are first put through rigorous testing before they begin consumer production. They undergo thermal temperature shock test ranging from a high 125 Degrees Celsius to a low of -40 Degrees. This cycle is run up to 100 times to test the durability and ensuring maximum lifespan.
Ignition Coil Structure
The design of an ignition coil is similar to that of a transformer, the coil is used to produce an output current at the time when the input current is applied. By building up a magnetic field the coil transforms a low 12 volt current into the current of 50,000 volts or higher that helps the engine start smoothly.
Alongside the iron core the main components are the primary winding, the secondary winding and the electrical connections.
The ignition coil typically comes in 6 variants:
Distributor ignition coils
Block ignition coils
Pencil coil with dual spark technology
Block ignition coils with two high-voltage outlets
Pencil coil with single spark technology
Ignition coil systems
Our quality coil products can help your vehicle reduce emission pollutants, improve fuel economy and enhance performance.
Ignition Coil Visual Diagnosis
An ignition coil that malfunctions can prevent the engine from starting altogether or it could contribute to misfiring whenever the engine is under load
During the diagnosis process a visual inspection is first required. Look out for:
Any mechanical cracking or damage
Electrical cabling and plugs that are damaged, corroded or kinked
Low voltage supply from the battery to the ignition.
A damaged valve cover gasket
Where the above factors cannot be determined to be the cause of the issue, an ohmmeter can be used to test the coil system.
(Manufacturer's instructions should always be followed)
Ignition Coil Safety Instructions
(Repair work should only be carried out by qualified persons)
Safety measures to take into consideration:
Ensure the engine is not running before removing or touching the ignition cable, distributor cap and spark-plug connector.
Switch the ignition off before connecting or disconnecting control units, plug-type connections and connection cables.
Only carry out engine cleaning with the ignition switched off.
Ignition Coil Customer Support
As a specialist in ignition technology, Australia Choice AutoParts has you covered, our extensive product catalogue will ensure we stock the ignition coil that's right for you. Try our convenient "Compare Product" feature to understand what the main differences between coil varieties. If you're still unsure you can contact us and base the purchasing decision on our experience and professional recommendation. We guarantee unparalleled customer service, competitive pricing and quick delivery.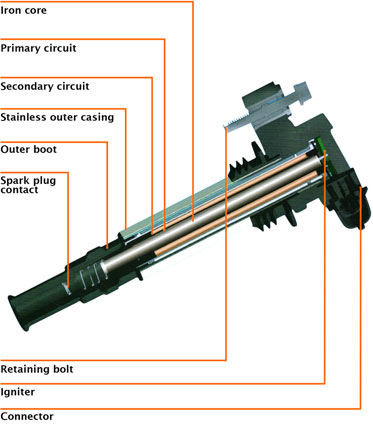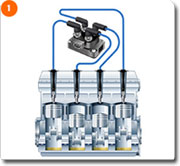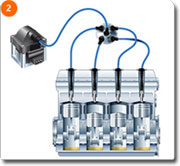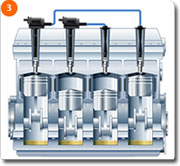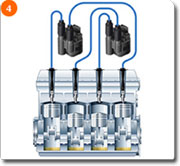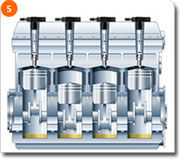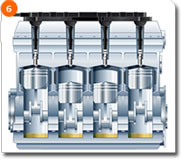 Month/Year
Engine Code
Cylinders
Engine Size